This month's BINGO; brought to us by the percipient Shallowreader
They say the first step to recovery is admitting it…so I am just going to come out and say it: this month was 31 consecutive days of over-reading, glomming and bingeing on authors that I insta-loved. In other words: single-author book bacchanalias.
Because once I start an author (and they are GOOD-better-than-good). I MUST continue. I must read. I must consume all previous works in their oeuvre and I must do it IMMEDIATELY.
Whilst it is an enjoyable way to pass reading time…it does wreck havoc on my pocket book, bank balance, my family's mental health, and possibly the mental health of the librarians I pester to edge of insanity chasing after specific books. Consequently, I am poor; I won me no prizes; but I am happy.
Books are grouped in their single-author-splendour, rather than any sequence, with a few randoms thrown in for good measure.
Penny Reid
Discovered accidentally when came across her newest release which featured a cross-stitched beard on the cover… seriously – Best.Cover.Ever.
I checked out local library and realised there were the first three in a previous series available. I took them all. I read them all. I snort-laughed through most of them and have decided Penny Reid is just AWESOME.
I'm not sure exactly what it is about her books or characters, but they are at once instantly relatable and completely enviable. Plus she writes most adorable boy-characters ever. (I won't say men, because they're really not) They read like youngish New Adult – but without the angst: lighthearted and merry.
They don't linger in your mind after you've read them, but they are jolly good fun.
Neanderthal Seeks Human, Knitting in the City #1 – signed, sealed and delivered
Janie Morris: fired from her job, dumped by her boyfriend and made homeless all in the space of one day. Enter Quinn Sullivan, aka Sir McHotpants: a businessman, moonlighting as a security guard, who witnessing her humiliation, offers her a job.
Normal romance rules apply, including deep 'mysterious' secret that EVERYONE knows except Janie; brooding glances; hot elevator moments and a lovely HEA. Definitely going on my to-read-when-feeling-like-life-sucks-keeper-shelf.
Friends w/out Benefits –  Knitting in the City #2 – Fester
Elizabeth Finney and Nico Manganiello were frenemies when they were teens; Elizabeth loved a boy, who was also Nico's best friend. Tragedy occurred, friendships were broken and today, Elizabeth is a commitment phobic doctory-person and Nico a comedian w/ a show that garners him panty-throwers.
They meet up again, by chance and then by design and a whole load of things take place that make their hate-to-love-drama-llama inevitable.
I was less impressed with this one, mainly because it was slightly disjointed and the execution of the friends-to-lovers felt a bit laboured* for a number of reasons:
1) Nico was an ass but it was glossed over because he couldn't really express his feelings;
2) Elizabeth was an ass, but it was glossed over because of a twu-lurrve she had when she was young;
3) They both MISCOMMUNICATED and then FOUGHT and then MISCOMMUNICATED for waaaay too long
4) Then Nico turned into a soppy pumpkin pie and Elizabeth was left looking like a bitch – and there was this about-face that was …. problematic.
But still – it was cute and funny and I finished it.
Love Hacked –  Knitting in the City #3 – Turtle
Sandra is a psychotherapist (this is different to a psychologist, a psychiatrist or a counsellor – but don't ask me how) with a penchant for collecting awkward-duck blind dates and counselling them until they gratefully cry and end up finding someone else…
All these first-dates take place at the same restaurant, where Alex (hot, younger waiter) also works.
Meetings of the mind, younger man, opposites attract, deep, dark secrets, younger man, (wait, did I say that already?)
I can't remember much of it, but, it was lovely and…younger man-boy (I know – but I can't help repeating it – just read it for that really…)
Marianna Zapata
There is this thing called Literature Map.
It is dangnabit nerd cool. If you haven't heard of it before, it is like a literature recommendation system. It cross-references authors, and the more people like an author and another author, the closer together these two authors will move on the Literature-Map. Thus you end up with a whole load of similar-to-the-author-you-are-shamelessly-glomming-on-recommendations.
I example a Georgette Heyer:
See? Is that not fine?
After I was penny-reided out, (yes, I used her name as a verb) I literature-mapped her name; plus some others, and Zapata was one that came up
Things to note about Zapata: She is FABULOUS. Writes these real slow-burn romances that string it all out for ever so long, right until the last few chapters and then BAMF! You get hit with all this hotness (mid-level to explicit) and are left reeling in a little bit of shock.
That is not a bad thing at all. But that is her Modus Operandi, and it doesn't really vary, even if plots do. Also, very genre immersive. The sports ones are like SPOOOORRTS. The Music one, the same.
They aren't always successful, but they have excellent characters and interesting plots and whilst the secondary characters are all a bit one-note; they are worth reading for the Hero/Heroine dynamics, which are bat-shit-crazy-good.
I do have to make a slight note here – and it is probably only just me – but WAAAY too much oral sex.
And I don't mean it like a prude- but as a genuine concern. Have you ever read about the statistics on oral sex and HPV virus????
Engaging in oral sex with multiple sexual partners increases the risk of HPV virus turning into cancer (of the face, throat, mouth, etc) by something like 75%.
Legitimate. I saw a poster in a chemist. THE GOVERNMENT put it out. Which is concerning for a whole number of reasons – But mostly? If the government is scared you are going to die from giving someone a blow job…well – I think that is definite cause for worriment.
Now every time I read excessive oral sex scenes in romance novels I am apprehensively thinking:
'Susan – have you done this before with other people? Have you been tested for HPV?? What if you are positive??
Oh, I see you're using a condom – But does it really matter that you are practicing  safe sex for the final part of your sexual experience – when he just jizzed in your mouth???
YOU COULD DIE OF HORRENDOUS CANCER, but at least you both orgasmed multiple times. Well done Susan. Well done.'
It irks me. And, makes me wonder if there is some sort of responsibility on the part of the author for something like this…like back before they started using condoms as a GOOD thing in sex scenes…
Which (another bug bear) Zapata doesn't seem to endorse. A quick 'oh don't worry baby, I'm clean and you're a virgin' really doesn't cut it in my book…
/angry-rant-about-sex-things
Anywhoo:
Kulti – Death Stare
This one was the first one I read and MY FAVOURITE. And that is coming from someone who hates sports romances with the fire of a thousand suns. Super interesting characters, completely engrossing and the end bit – gahh – it was so sweet I teeny-bit cried.
The Wall of Winnipeg And Me – In decent
Similar in the sports vein as Kulti, but slightly different angle. Almost as good. Vanessa is a really interesting character, and Aiden, well, as a vegan footballer, he does have depths that weren't apparent to start with. There is a (SPOILER ALERT) Marriage Of Convenience plot – and although flimsy to get off the ground, it really works with both characters.
For someone who NEVER watches sports. EVER (Not even if threatened with death or dismemberment); I have to say, it completely tempted me to watch something sport-ish. Thankfully the moment passed super quick.
Under Locke – Blur
The worst, Dorothy. The absolute worst. But there are a number of extenuating factors involved here:
I hate motorcycle club romances
I hate motorcycle club romances where the 'good' gang is the one with the hero and the 'evil' gang is the big-bad-other-enemy-MC
I hate super-princess-heroines working in tattoo parlours with virgin-skin that big, bad MC Wolf falls in love with because 'she's different from everyone else'
BLERK. See points 1-3; plus add a speshal-snowflake heroine that everyone needs to protect, who still does dip-shit things without thinking them through, thus making big-bad-wolf yell at her and make her cry. (GAHHHH)
Suffice to say, I was not majorly impressed.
But your own milage may vary.
Rhythm, Cord & Malykin – Beer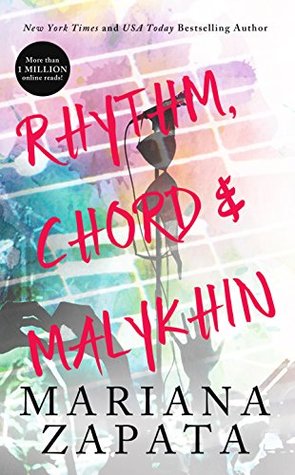 This one was….a little juvenile, but oh-so cute. No angst, and surprisingly enough no EVIL OTHER WOMAN that inevitably turns up in rock-star-band-road-trip romances.
One other thing: Slut-shaming is totally on in these books – I am not sure why, but, perhaps the whole slow-burn romance thing is part of it; they don't get much sex, so no-one else should…? I did note that no-one who has regular casual sex is referred to in a particularly nice way. But I still liked the books. (I clearly have no real defiant soap-box standard on this…)
Sarra Manning
Ahh – Sarra-I-write-superlong-romances-that-will-make-you-ugly-cry-and-I-won't-apologize-for-it- Manning
They are LONG. They will kick you in the feels. You will cry. But it is SO worth it
But be prepared: you spend most of your time with the hero/heroine. There is very little going on with side characters. You will be inundated with the minutiae of every corner of their lives. There is no break. It is relentless. BUT SO GOOD.
Adorkable – But then I thought about the game
(WARNING: Don't read this when you feel like you are under achieving; it will only make you feel astronomically worse.)
Jeane is a blogger and jumble sale queen, as well as being the CEO of her own lifestyle brand and has half a million followers on twitter. She travels to corporate conventions and gets paid to analyse her generation, and give the inside scoop on how to market successfully to them.
In case you were wondering she is also in HIGH SCHOOL. Yep. High school.
Michael Lee is golden boy sports star. Also in school.
There is some snark. Some accidental snogging. It is super cute, but I think would have worked much better if they were, say, old enough to get from place to place by not riding their bikes…
But still. VERY readable.
You Don't Have to Say You Love Me – Stripped
This one was Interesting with a capital I;
I give you blurb:
Sweet, bookish Neve Slater always plays by the rules and the number one rule is that good-natured fat girls like her don't get guys like gorgeous, handsome William, heir to Neve's heart since university. But William's been in LA for three years, and Neve's been slimming down and re-inventing herself so that when he returns, he'll fall head over heels in love with the new, improved her.
So she's not that interested in other men. Until her sister Celia points out that if Neve wants William to think she's an experienced love-goddess and not the fumbling, awkward girl he left behind, then she'd better get some, well, experience.
What Neve needs is someone to show her the ropes, someone like Celia's colleague Max. Wicked, shallow, sexy Max. And since he's such a man-slut, and so not Neve's type, she certainly won't fall for him. Because William is the man for her… right?
It was fascinating look into one person's mind and how they perceived themselves, which in turn, dictated how they acted and related to other people. In terms of accuracy, I couldn't judge, but it was engrossing and I read it late into the morning to finish it.
#justonemorechapter. And then it was 5am. Worth it.
Unsticky – White Wash
THE FEELS. The heroine. The hero.
An unconventional escort/mistress-to-soul-mate. It was just…just… oh you have to read it.
Grace is just…
Vaughn is ZOMG.
They are both have such ISSUES but they fit perfectly together, without even realising it.
Le Sigh.
Also: Not a slow-burn; definitely smexy times given the escort/mistress nature of the plot. Actually now that I am thinking about it, there is A LOT of sex (and larger quantities of it, not amazingly good) But Grace & Vaughn??? SOOO GOOOD.
Stalking Jack the Ripper – Kerry Maniscalco – Slit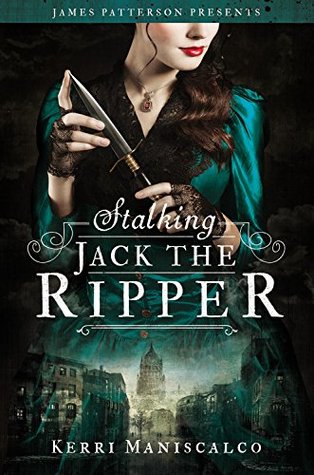 Duped by another cover. Again.
James Patterson Imprint. Tepid plot with lacklustre heroine and a romance that was  (to quote John Oliver) like a white gym sock pulled aaallll the way up, or a single dry hump in the missionary position.
DNF.
Marie Antoinette Serial Killer – Katie Alender – Legend
Don't read the blurb, this book is neither heart-stopping, nor suspenseful, but it is interesting. Like a corgi dog dressed up in a pink tulle ensemble. You are intrigued, you'll probably stop to pet it and exclaim over its cuteness, but once it walks past you, it quickly moves out of the transom of your mind. Enjoyable whilst reading.
Magic Bitter, Magic Sweet – Charlie N Holmberg – Wild Thing
Full disclosure here: I am big Holmberg fan. (*Nerd Flail*) Ever since I read her Paper Magician series (which I can't review because I have NO objectivity) I have looked for her stuff.
Her last Followed By Frost was excellent and beautiful and clever. The world building was impeccable and the story arc of the characters was fabulously done. So it MAY be possible that in regards to Magic Bitter, Magic Sweet, I had some high expectations going in.
The story centres around Maire. A baker. (But with a GIFT) She is able to impart abilities and emotions and thoughts into whatever she makes, which is passed onto whomever eats them.
Unfortunately, Maire doesn't know why or how she does this, because she doesn't know who she is. Or where she comes from. Or anything else about her life, before she was – well, what she was.
Hello Amnesia – where have you been hiding?
Then Marauders attack the town, Maire is captured and sold, entering a life of servitude to Allemas, a strange and uneven man who senses her magic and demands that she bake for him, and anyone else he can find willing to pay for her baking services.
So it's all starting to sound a little convoluted right?
Well, meet Fyel, a ghost that keeps appearing to Maire, pushing her to remember her past, but never willing to tell her how they know each other. The more they meet, the more Allemas forces Maire to bake, the more memories start to filter back into Maire's consciousness.
It's a little off the wall, and has this incommensurable quasi-existential feel, which could put you off, but then it veers off into fairytale territory in one of the best segues I have seen in a really long time.
(If you have ever wondered how The Witch in Hansel & Gretel built her gingerbread house??? THIS is the book to read, because it is possibly the only explanation for how it didn't get consumed by ants.) That alone, makes it worth it.
It won't be everyone's cup of tea. But I would like to say it here: Holmberg has SOMETHING. Her writing has an X-Factor that is undeniable. It ropes you in. There are these flashes of genius that make you gasp. But then they get buried in the rest. But those flashes?
So that is OCTOBER. The current time is 10:29 pm and the temperature is 16 degrees celsius. You may now turn on cellular devices. Please keep you seatbelt fastened until we arrive at the gate. Thank you for flying BlueCastle; we hope to see you again soon…
Sincerely,
Vacancy: Looking for the romance novel equivilent of celery after a month-long chocolate-book bender.
🙂
* Please to note: I generally HATE friends to lovers romances, so I am judging this from a pre-disposed position of hate… what – avert your eyes judgy-mcjudger – I feel what I feel.
Header Image: Edouard Vuillard, The Artist's Paint Box and Moss Roses, 1898, Oil on cardboard