Last month I was COMPLETELY unorganised and ill-prepared and my BINGO-ing went by the wayside.
This month, even though I am still not the least bit prepared (I would never be allowed in Trixie Belden's Bob Whites…); I am SLIGHTLY more organised, so I am doing it (!)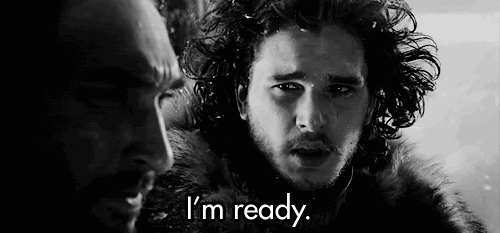 I wish to alert the judges that my reading this month consisted of basically re-reads, with the odd other book thrown in. Yup. I was in the midst of a re-glom:
First up:
Kathryn Blair, also known as Rosalind Brett, also known as Celine Conway who is actually Lilian Warren, author extraordinaire of many, many books and completely underrated as far as I am concerned. She wrote predominately through the 50s/60s/70s and has fallen a wee bit out of vogue, as her African-based romances tend to be a tad on the problematic side, due to the rather glib references to race and gender.
I am stating for the record here and now that these books are filled with casual racism, classism, sexism, and slut-shaming (albeit very politely stated). They most definitely fall in the Problematic Reading space.
So why read them??? Well, whilst these novels are definitely not RIGHT, I can over look their less-than-acceptable aspects, because the writing is so dang good, the stories are more interesting than the norm and the hero/heroine romance is delicious.
I allow them a free pass because they are very much a product of their time. Others may not. I completely understand.
I have been collecting these stories for years and every now and then, I will have a binge and read a dozen of them in a row:
The Blue Caribbean – (Token Wife)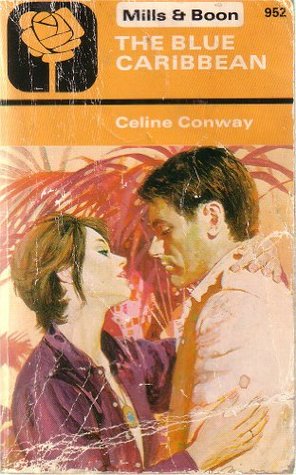 Set in the Farando Cay, in the Bahamas. This beautiful island has been divided between three owners: Bryn Sherard, an uncompromising autocratic Englishman; Madame de Meulen, matriarchal ruler of an aristocratic French family; and Gray Murray, who died.
Gray's widow Ann, travels to the island, along with her younger sister Julie (the heroine of the story) and brother, Noel.
Ann is now a plantation owner, but everyone is suspicious of her motives and her reasons for marrying Gray.
The setup for this story was unusual for the time period, in that the secondary characters had rather developed storylines, as well as romances for themselves: Noel, a promising writer, and Ann with her stubborn pride and resistance to asking for help, are all really interesting.
Julie, of course, our ingenue heroine, is matched with Bryn Sherard, the enigmatic, overbearing and bossy-boots hero. They really are the norm for this type of story, but the arguing and pretend indifference is all done quite well.
Flowering Wilderness – (Sleepless Nights)
This is not one of Blair's best. Casual racism; the hero who believes that women are fundamentally incapable of looking after themselves and surviving in Africa; classism and slut-shaming – but I could NOT not read it.
The descriptions of daily life in Africa; the way they dealt with the heat, the plagues of insects, the domestic life in primitive housing, in addition to the business side of plantations, crops and import/export was simply fascinating. Blair knows her stuff (or at least gives a very good impression of knowledge of that sort of life in the 60s.)
It is a slow burn romance, with one of those reserved, curt and judgmental heroes, that seem to abound in the 60s/70s. Nicky is a fabulous heroine. Visiting as a type of general house helper, she cooks, cleans, preserves and manages the climate with unflinching optimism. Much to our hero's dismay.
It gets me every time…
The Tulip Tree – (No Questions Asked)
So many of Blair/Conway/Brett's plots seem to involve the impersonating of a sister/cousin/stepsister, etc. The Tulip Tree is an excellent example of this.
Sarah, blackmailed by her stepsister into impersonating her, moves from Johannesburg to the tiny village of Pietsdorp.
There is life, personalities, deceits and love…. And most of all Brent Milward. The lean, tall, brooding hero, who thinks she is someone else and despises her for it.
Le Sigh.
If only Sarah hadn't fallen in love with him…
So cute.
Worth reading alone for the dramatic portrayal of the barren and non-flowering Tulip Tree; which I have since learned (Bless Google), is actually a type of Magnolia…
Lightning That Lingers – (Chasing the Light)
If there was a book that epitomised the excess of the eighties, with its star crossed lovers, random asides and serious portrayal of what we now know to be ridiculous, Lightning that Lingers would be a serious contender.
Like gold braiding on a Dynasty power suit; it was completely over the top and so far fetched…but took itself SO seriously – I loved every zany minute of it.
So. We have a Librarian. Jennifer: shy, bookish, innocent. Blushes at everything male.
We have a Stripper. Philip. Former rich, super-serious biologist, trying to save his house, and build an animal sanctuary…by stripping. (It helps that he looks like a rather dishy angel…)
They meet at one of his shows. Overpowered by his sheer masculinity, Jennifer almost faints.
There are serious info-dumps re animals and their habitats, and our hero, for a change of pace has pet owls (!)
There is a really nice sense of role reversal, with Philip being the stripper and really more of a Beta hero, with his sensitivity and thoughtfulness.
The love scenes are ridonkulously funny and basically just pages of euphemisms – but too sweet for words…
And whilst there is an element of insta-love, (which I usually hate), the eighties references more than make up for it….
Definitely worth reading if you come across it in your travels…
Ain't she Sweet – (Now) I wrote about this here
Behold the Dreamers (Exploring)
Ahh. So did I mention I was invited to join a bookclub this year???
Well, I was.
Did I mention that said book club seems to only ever read WORTHY, LONG BOOKS that made me want to fall into a boredom coma???
Well, they do.
This month's read was Imbola Mbue's Behold the Dreamer.
Not a bad book by any stretch of imagination. At all. In fact, I am very sure it is one of the super important literary books that (much more serious) bloggers probably wax lyrical over for days on end.
Set in the fall of 2007, the story splits itself mostly between four characters. Jende Jonga, a Cameroonian immigrant living in Harlem; Neni, his wife; Clark Edwards, Jende's boss, whom he chauffeurs everywhere and Clark's wife, Cindy.
The story is all about The American Dream and the reality of it: for those that have it and aren't happy and those that want it, and also aren't happy… It's about power and privilege, immigration, class and the impacts of the recession. A quiet book, edged in sadness; it is interesting and very well written.
But to be completely honest, it was waaay to real-to-life for me. I have enough crap in my life already, that I don't really feel like reading about the turbulent, changeable and painfully realistic lives of book people…
I was super relieved to finish it, because it meant I could go back to reading romances. Because THEY end well, and usually everyone is happy.
Sincerely,
Valancy: Planting her own Tulip Tree…because it is just TOO pretty for words…
🙂
Header Image: Flowers, Jan Baptist van Fornenburgh,1585-1650